What is a Medical Lien?
Medical Liens
To understand more about the types of doctors PowerLiens.com helps attorneys and injured parties find, and why we are such an important resource to them for medical liens, read the summary below.
Personal injuries & negligence
Persons injured in an automobile accident or by slipping on a wet floor or by a defective product or in a hundred other ways often hire lawyers to sue the negligent parties that caused their injuries. The injured parties are called "personal injury plaintiffs" and the parties accused of negligence are the defendants. The lawyers that represent the plaintiffs usually do so on a contingency fee basis – the lawyer gets paid a percentage of the settlement or award only if he settles the case or wins money damages for the injured party at trial. The settlement amount or the jury award (damages award) is very dependent on the medical bills the injured person has incurred because of the defendant's negligence.
Persons injured in a serious accident are usually transported to a hospital for emergency treatment.  Under various federal and state laws, hospitals must provide emergency treatment even if the injured person cannot pay and has no health insurance.  The emergency care provided at the hospital typically ends as soon as the patient's condition is stable enough to permit discharge from the hospital.  In the vast majority of personal injury cases however, follow-up medical care, physical rehabilitation, prescription drugs and even additional surgery is required.  Other personal injury patients do not even go to the ER as their injuries are not immediately evident; for example, someone whose neck and back are injured in a rear-end auto accident.
What is a lien?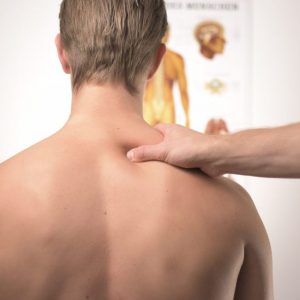 Injured persons who have health insurance have traditionally been treated through their insurance plan.  The insurer pays doctors and hospitals to treat the injury just as it would an illness.  Injured persons who do not have health insurance, are not injured at work, are not eligible for Medi-Cal and do not have money to pay for their treatment out-of-pocket are in a real predicament.  Traditionally, this is where medical services on a lien (or Letter of Protection) have come into play.
The personal-injury (PI) attorney arranges for medical services to be provided without up-front payment to the provider.  The provider takes a "lien" or promise of future payment after a settlement is reached or a jury award is paid.  If the lawyer doesn't reach a settlement or win an award, then the medical provider does not get paid.
In some cases, the lawyer does not deal directly with the doctor or other medical provider but instead deals through a financial intermediary who pays the medical provider up-front but at a significant discount, and then takes the risk of getting paid on the full amount of the lien. Through PowerLiens.com, however, attorneys use our directory to find doctors on liens. We never get in the middle, evaluate cases, or hold the lien, and the attorney will build a relationship directly with the doctor!
Medical Liens by health-care providers can be small, say $3,500 for chiropractic treatment after a minor auto accident, or they can be massive, perhaps $500,000 for major back surgery with surgical fees, hospital fees, post-surgical follow-up, physical rehabilitation and drugs. Doctors who take medical liens, particularly obscure specialties, can be very difficult to find. This is why Power Liens has done the leg work to compile a thorough list of over 4,000 doctors (of 20+ specialties) across the country, all of whom accept liens. While it is referred to as a lien in California, the same type of document is called a "letter of protection" in other states like Florida.
Speak to the professionals in medical liens
Start your search for lien doctors in your client's area at Power Liens. We simplify the process of finding a qualified professional convenient to their location, streamlining this crucial part of the process.
Search today or contact us with any questions on (800) 680-5526 or via email at [email protected] and we'll get back to you as soon as possible.