Power Liens is thrilled to announce the launch of the new PowerLiens.com website! Our more user-friendly platform makes it easier for patients and their attorneys to select and book appointments with the top-notch doctors in the Power Liens Preferred Provider Network. The new website also includes more detailed information about medical providers working on liens and a tool for identifying appropriate specialists to meet your needs.
Power Liens has always been committed to providing high-quality medical care for those who have been injured. With the new website, we are taking that commitment to the next level by making it easier than ever for patients, and those that represent or treat them, to access the care they need.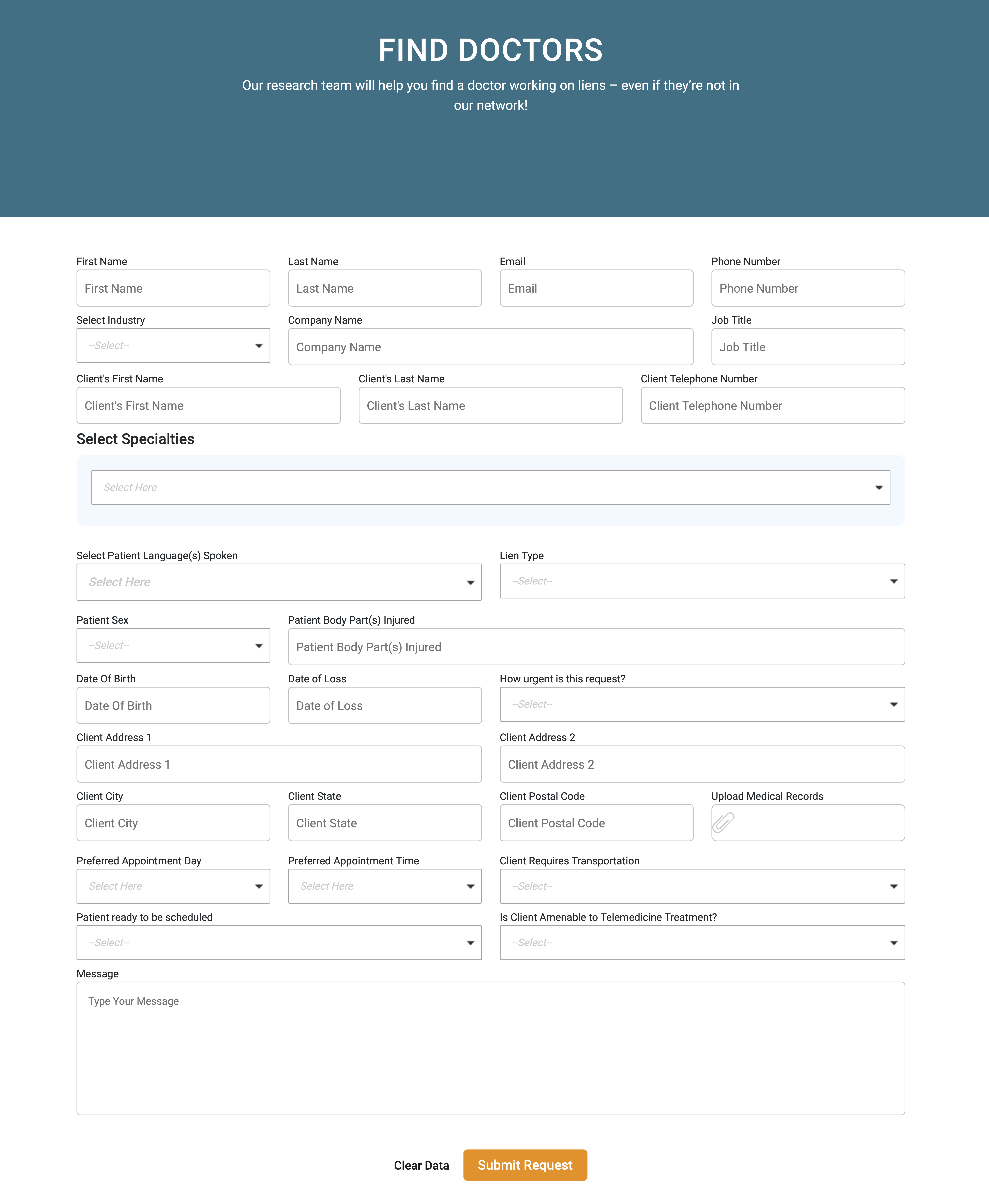 The redesigned website provides a streamlined and straightforward system that connects injured patients with medical professions working on liens . From the PowerLiens.com home page, simply select your preferred healthcare professional from our easy-to-search online network, request an appointment and provide some basic information about the patient and their availability. If you indicate the patient is ready to schedule, the doctor will reach out to them to set up an appropriate course of care.
Patients and attorneys can learn more about the medical providers in the Featured Doctors section on our new website, with information about their backgrounds and the services they provide.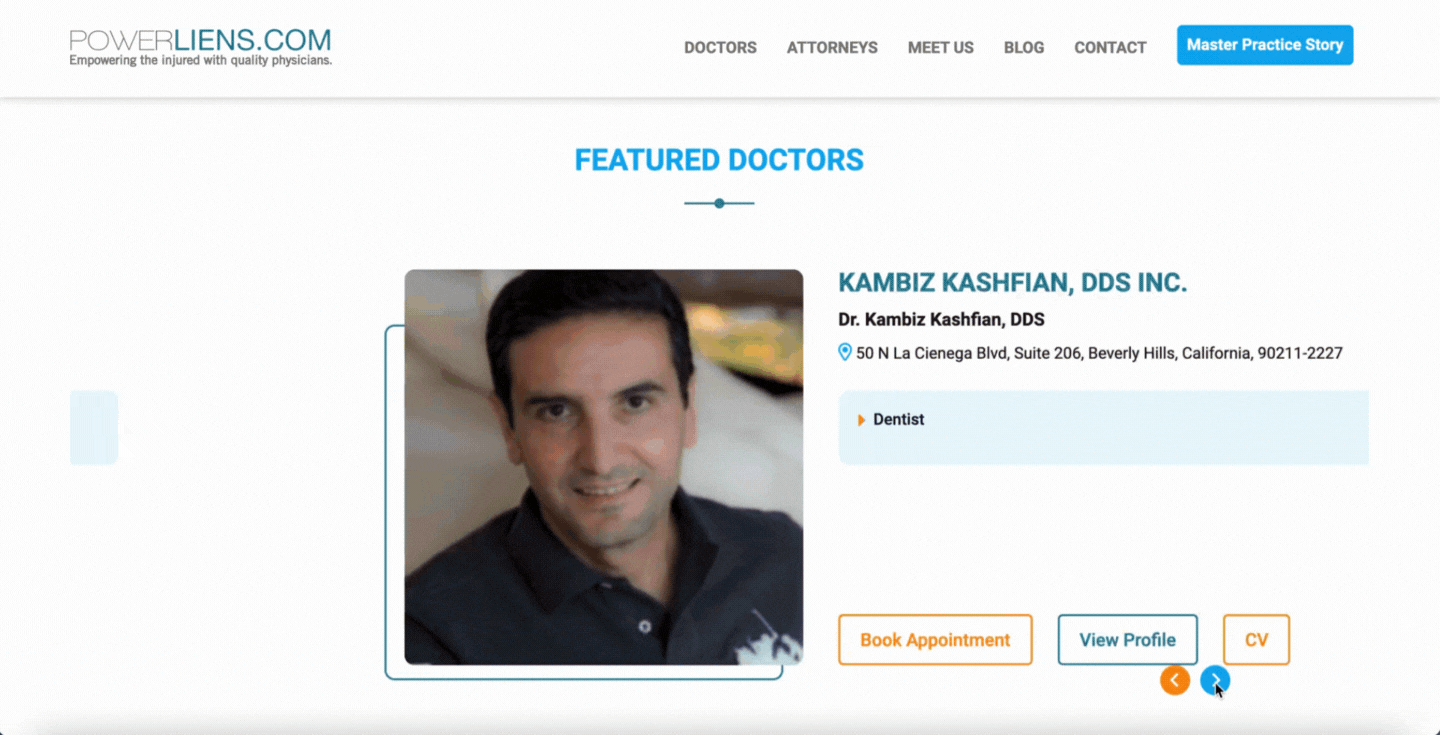 Now, when searching for a healthcare provider, patients and attorneys can also locate other medical specialists working on liens in the same geographic area. The website makes it easy to connect with pain management physicians, orthopedists, chiropractors and other specialists dedicated to caring for injured patients.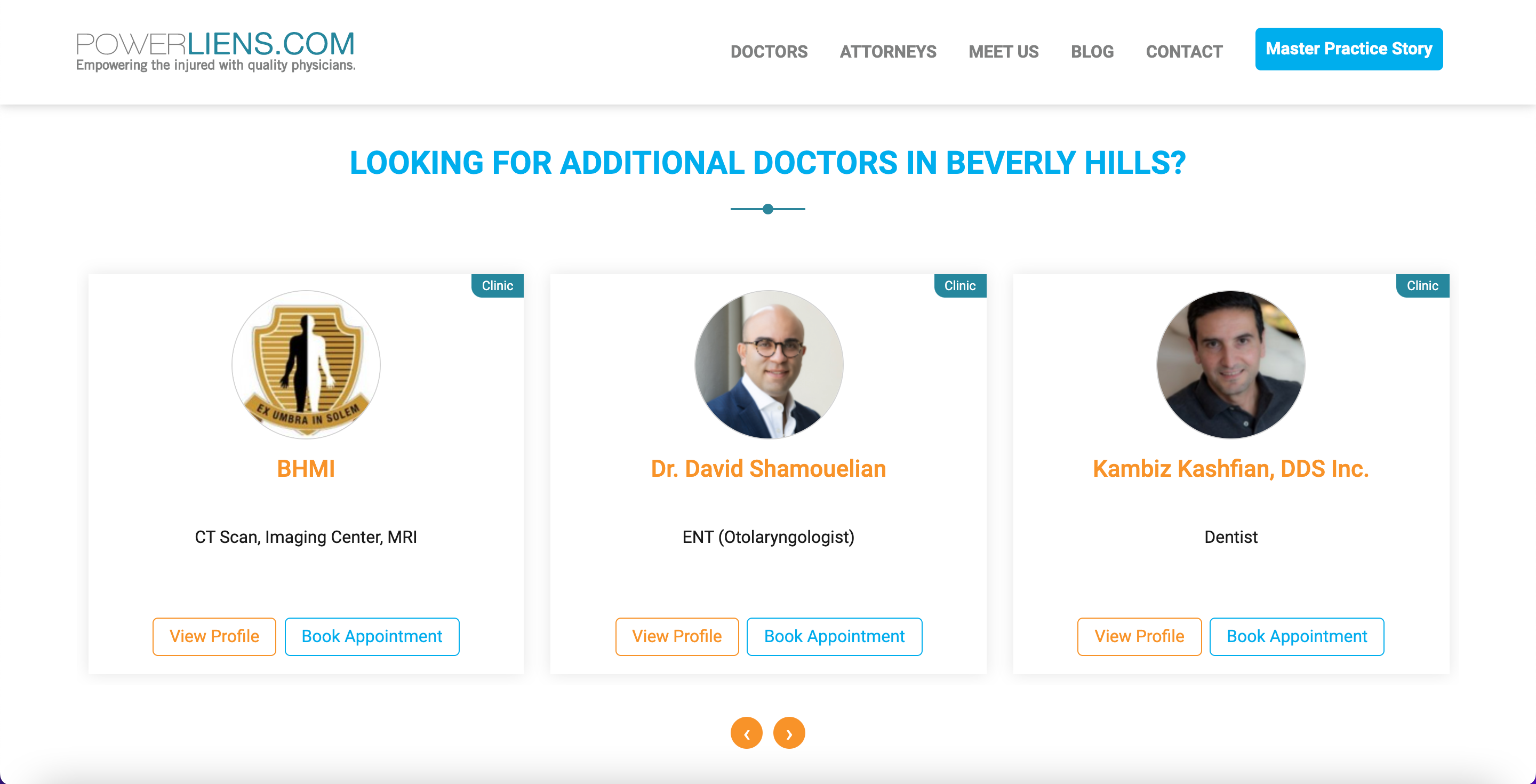 The new website is designed to make it easy for patients and attorneys to find professional and accessible care. You can search by geographic area for a wide range of providers or narrow your request to a specific specialty in order to connect with healthcare professionals working on liens.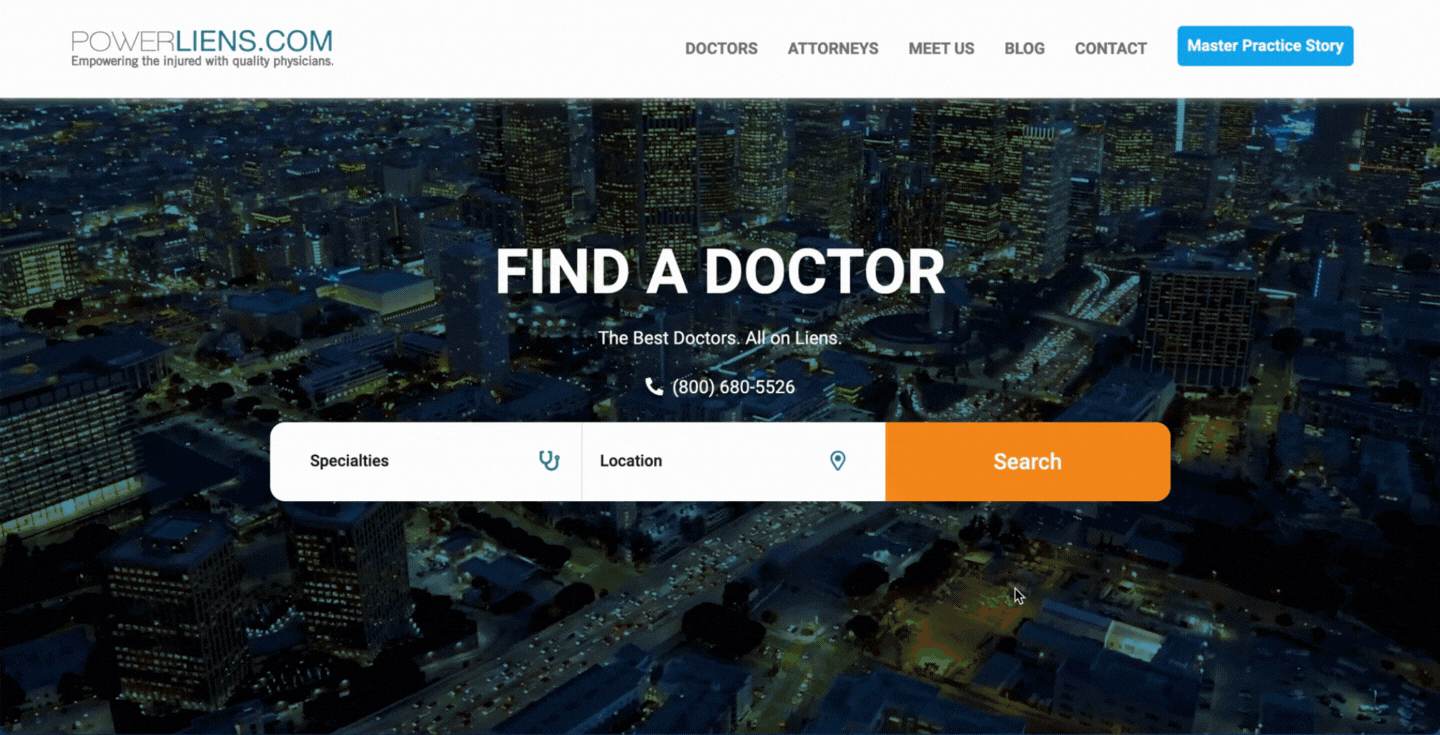 This is all on top of the great tools and resources PowerLiens.com is already known for, including our blog where you can find helpful tips and advice on strategies to stay healthy and recover from injuries.
Power Liends remains committed to getting injured patients the care they need. We believe that the new website is a major step forward in achieving that goal, and we are excited to see the impact it will have on the lives of those who have been injured.
So, if you or someone you know has been injured in an accident and needs medical care, be sure to check out the new Power Liens website. We are confident that you will find it to be a valuable resource in your journey toward recovery.